Increasing Access to Safe Drinking Water in Ethiopia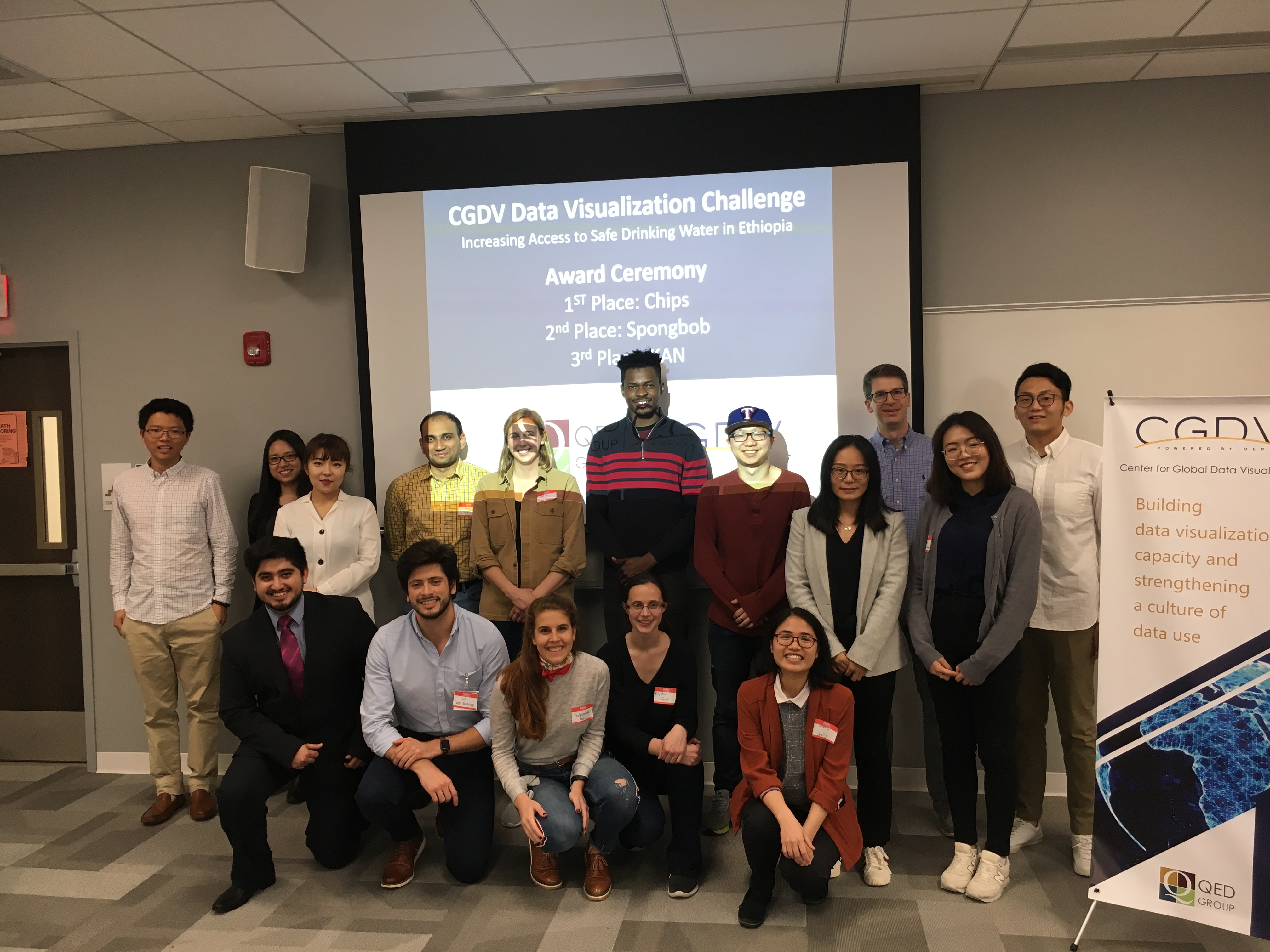 View all submissions on CGDV!
Registration and Eligibility
This is a student ONLY event. CGDV requires teams no larger than 4 people for ease of collaboration in such a short time-frame. All team members must be registered on CGDV's website. Set up your account and profile at CGDV.
Time
12:00 PM to 4:00 PM Apr-12-2019.
How to Participate?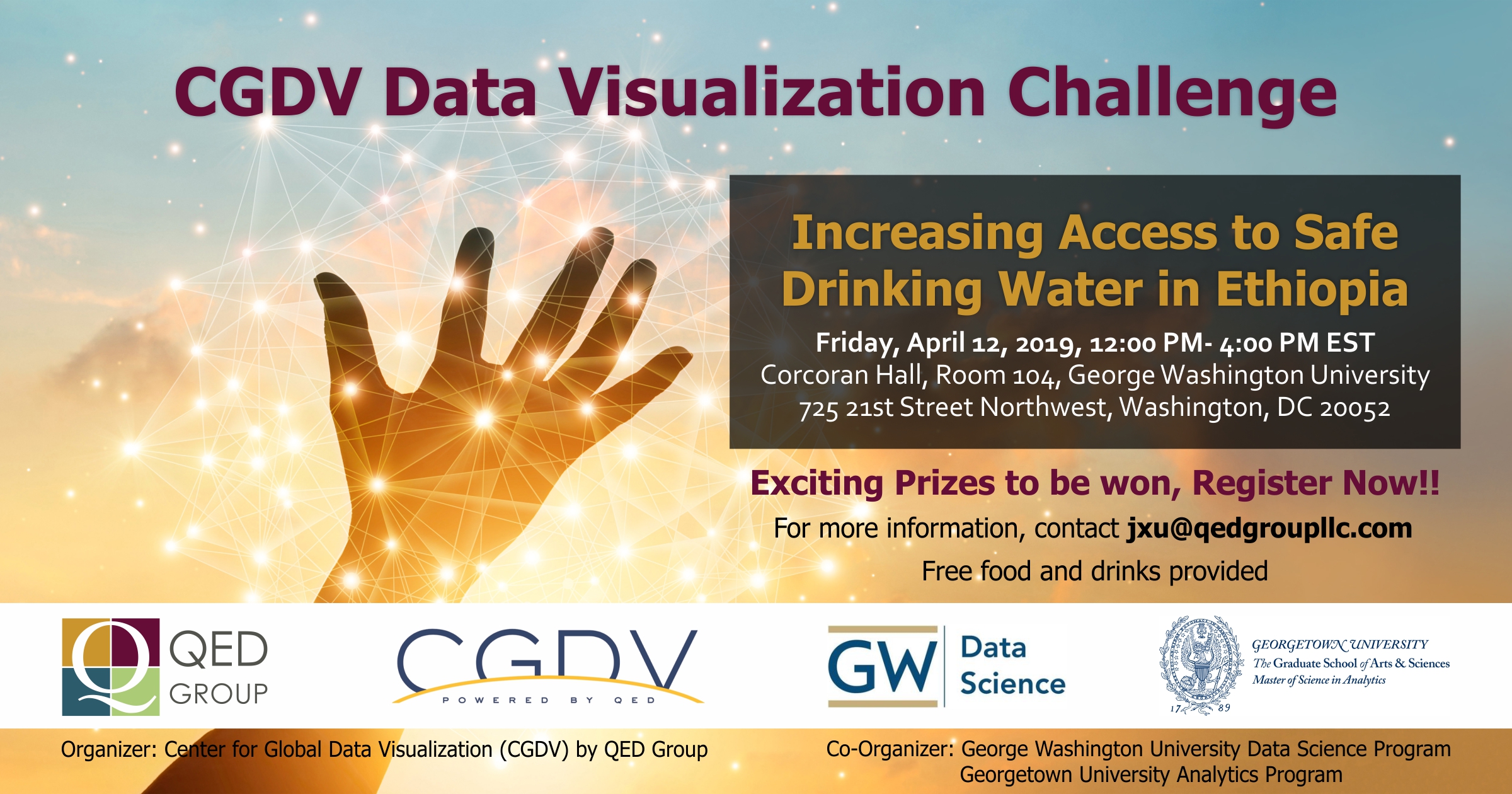 Agenda
12:00 - 12:30 PM Refreshments and Networking
12:30 – 1:00 PM Introduction of CGDV & Team Formation
1:00 – 3:20 PM Data Visualization Challenge
3:20 – 3:40 PM Visualization Presentation
3:40 – 4:00 PM Award Ceremony
Team Formation
Register your team up to 4 members at Team Registration
Visualization Task
Visualize a Drinking Water Quality in Ethiopia report by the Central Statistical Agency of Ethiopia. Choose one or more tables and visualize them to create a data story.
Requirement
At least one table from full report should be visualized.

Data visualization MUST support "Key Massages" from the beginning of corresponding chapter in the full report.
Data
How to submit
Submit your visualization under captain's CGDV account by selecting "Increasing Access to Safe Drinking Water in Ethiopia" challenge.
Submission Deadline
Before 3:20 PM Apr-12-2019.
User Guidance
Have trouble uploading your visualization on CGDV? Please see the user guidance for uploading visualization.
Prize
1st Place: Amazon Echo Dot (3rd Gen) for each team member

2nd Place: $100 gift card for the team
Partners
George Washington University Data Science Program